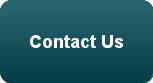 Here's the proprietor, himself.  can you see him?

Since 1984 we have enjoyed providing a conveyance for those homeowners who need assistance in getting up and down to the beach.   Our annual maintenance program has allowed us to keep in contact with our customers over the years and provide assurance that our product is taken care of.  In fact, we have been taking care of other lifts that for whatever reason need the services we provide, including teaching or retraining about general operation and function.

We have upgrades available for the latest technological enhancements.   

LEISURE TRAM is family-owned and operated right here in Shakopee, Mn. Other companies may offer similar services, but our services are the best, and come with a personal touch. 

Interested in learning more?

Committed to helping our customers achieve their dreams